Who We Are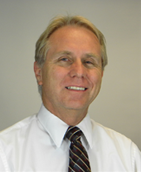 Computers, Inc. is the creation of entrepreneur, James Morgan. His extensive experience in computer technology and software development, coupled with his double-decade experience in successful business management and development, led to the launch of Computers, Inc. in April of 1996. James built his business by first developing and writing software programs for a variety of insurance companies. As the technology support needs of his customers grew, so did Computers, Inc.
By providing a solid commitment of customer service to its clients, and only through the use of referrals, Computers, Inc. now represents more than 100 clients in a variety of diversified industries including legal services, medical and dental, insurance, construction and transportation.
With a progressive approach, Computers, Inc. has excelled in promoting reliable, up-front communication between technician and client. This strong working relationship philosophy is integrated throughout all services provided by Computers, Inc., from client consultations, to service and installation and billing. The company stresses the importance of regular preventative maintenance for their clients to help prevent costly technology down-time. They are recognized as the IT department for small business, and are known for providing high-value services at affordable prices.
Our Skills
Server Administration
Computer Maintenance
Managed Services
Remote Support
Virus Prevention / Removal
Cable and Wireless Networking
Consulting
Telecommunications
Custom Built Computers
Why trust Computers, Inc.
Reliability and Response Time

Computers, Inc. currently provides 24/7 on-site computer information technology design, installation and support, data wiring/cabling and communication services for its clients. The company has a stringent year-long training program unique to the information technology industry, and employs a talented technical staff.

Trained Technicians

Experience that counts